WE ARE CONVINCED THAT OUR EMPLOYEES ARE THE FOUNDATION OF OUR CONTINUED SUCCESS.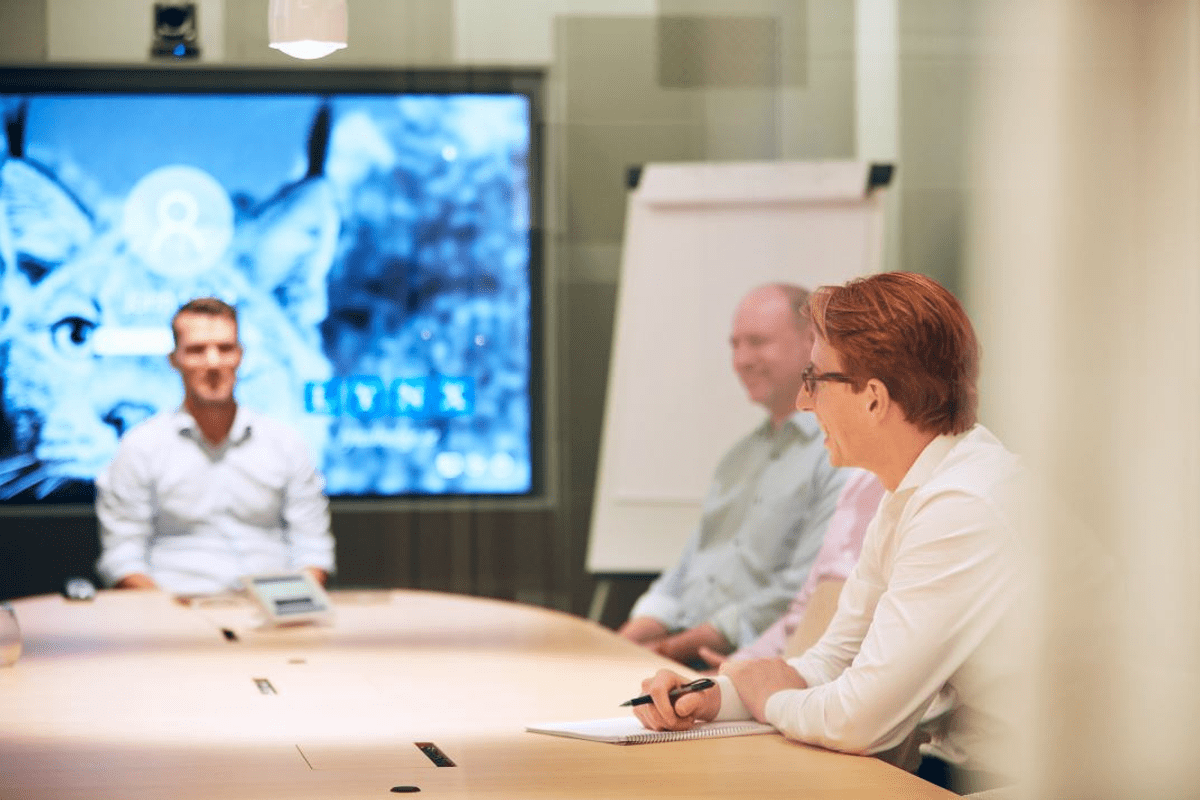 JOIN LYNX
We develop systematic investment models based on scientific methods, rigorous research and analysis that rely on advanced technology. In order to achieve success, we rely on our most important asset: the collaborative effort, resourcefulness and talent of our employees. Our continued success is truly determined by our ability to attract and retain exceptional talent. We are always on the lookout for team-oriented individuals with a capacity to apply creative and scientific thinking to solve challenging problems. Perhaps you can join us?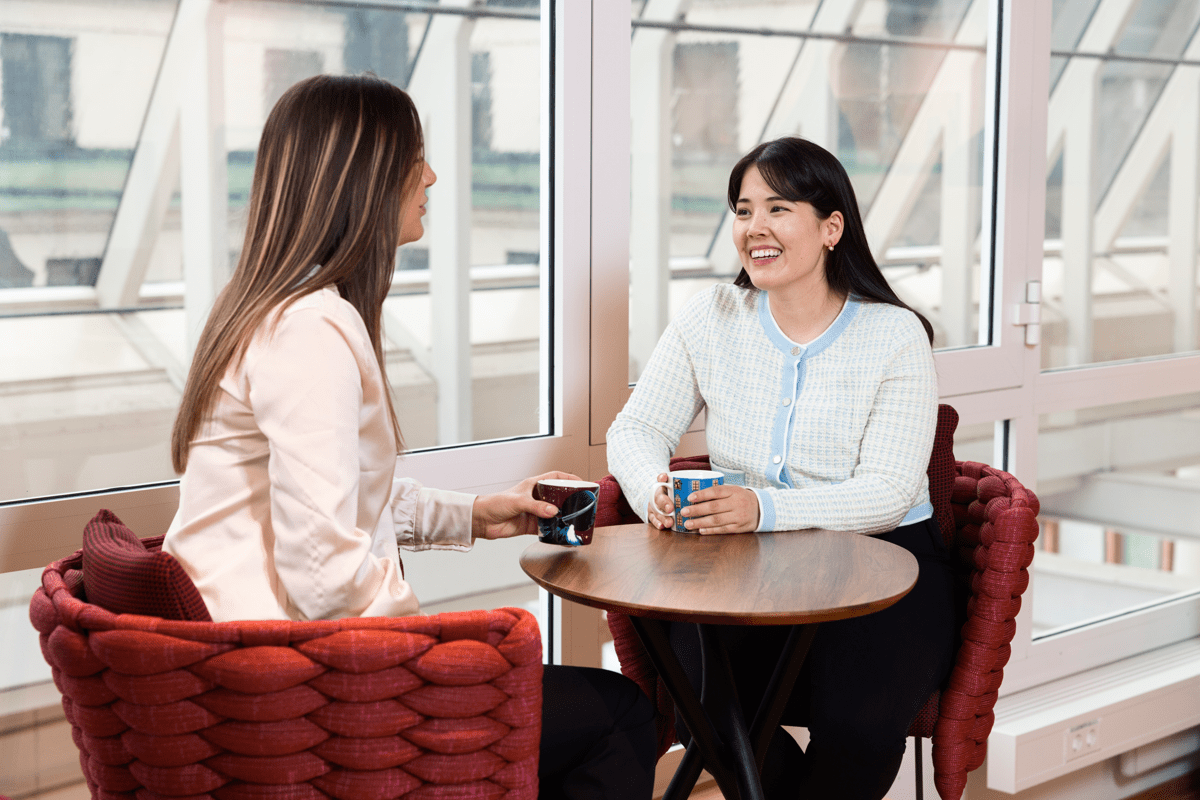 WORKPLACE & CULTURE
Our industry has a reputation of being hard and a little raw – but that is not who we are. At Lynx, our unique collegial spirit and common values and objectives create a supportive working environment. Since we see mistakes as a natural part of growing, we are generous with our time and strive to solve difficult problems together. We value both education and ambition, with professionalism and thorough research as our backbone. Our backgrounds and areas of expertise differ, but we are unified by our humbleness, openness and focus.
WHAT WE LOOK FOR
We approach the markets with humility and curiosity, knowing that we need to stay on our toes in order to remain ahead of our competitors. With our unique mix of competences, we hope to explore new and exciting things in the years to come – and we need you to succeed. If you are driven by progress and have the capacity to learn, explore and constantly evaluate, chances are that we would be a great match.
WHAT WE OFFER
We have always been passionate about the wellbeing of our employees and we believe that is one of our success factors. At Lynx, we want to support a balanced life and that is why we offer generous health benefits, competitive compensation, and a comfortable working environment. We make sure that you have the time, competence and energy to work on your projects from start to finish. Working at Lynx means being proud of your achievements. When we invest in you, we expect you to invest in Lynx.
MEET LYNX
We became acquainted while studying Computer Science at KTH, and since then, we have pursued careers in different sectors of the finance industry. Years later, we reunited here at Lynx! The company is clearly driven by technology and innovation, with internally developed systems which makes their performance, stability, and accuracy our highest priority. We collaborate closely with other divisions within the firm, gaining valuable insights and a comprehensive understanding of the investment process. Lynx values its employees and prioritizes diversity, fostering a fantastic work environment where the three of us truly thrive.

Hanna Nyblom, Jennie Olsson, Sophie Davidsson

Execution Developer, Senior Execution Developer, Product Owner

My primary responsibility is to model financial markets, aiming to predict future price movements and generate positions accordingly. This task is highly complex, involving a great amount of randomness and constantly changing perceived facts. However, this complexity also makes it intriguing, as it allows for creativity and continuous learning. I have a particular interest in machine learning, and the models I work on rely heavily on data rather than economic reasoning. At Lynx, I've found an innovative and collegial atmosphere that defies the typical perception of the financial industry. People here are genuinely helpful, open-minded, and eager to share their knowledge.

Max Nyström Winsa

Portfolio Manager

I joined the System Development team eight years ago. The atmosphere in the department is very friendly and supportive. We choose the technology needed to solve problems without limitations, and the programming is both challenging and stimulating. Trading around the clock on exchanges worldwide we rely on our systems to function without disruption. If you have an idea for improvement, you are encouraged to pursue it. If your goal is to be an expert in your field, that's welcomed and acknowledged. Another aspect I appreciate about Lynx are the smaller conveniences that make our lives easier, such as breakfast, lunch, and an on-site gym.

John Hård

System Developer

Being a trader in the quantitative space requires a solid understanding of markets and assets as well as the ability to comprehend how our models and algorithms operate within them – be the spider in the web. One of the main challenges of my job, which also adds excitement, is the significant impact of market dynamics on my daily tasks. Factors such as CPI announcements, political events, and the actions of major market players all play a role. It's stimulating to work in a position where each day can differ significantly from the next.

Elvira Eriksson

Trader

After years of building execution algorithms myself, I have now transitioned to leading the development of the company's execution infrastructure. As a systematic asset manager, we have a clear vision to fully automate the investment process and internally develop all critical systems. Within our group there is a friendly and welcoming atmosphere. We work as a team and take collective responsibility for our work. This also entails providing coverage for each other during holidays and vacations. Striving for a healthy work-life balance is a core principle here. We have the flexibility to organize our workdays to accommodate preschool pickups and other activities. These values extend beyond our team and are embraced throughout the entire company.

Mats Bolter

Research Partner, Head of Execution

I joined Lynx in 2015 directly after finishing my PhD in theoretical physics at KTH in Stockholm without any prior experience in finance. As a researcher at Lynx, you are given a lot of freedom, allowing you to leverage and sharpen your prior education and scientific mindset in other domains. The process of developing trading models is a rewarding, yet humbling experience. Failure and setbacks are ever-present companions, but by using rigor and a scientific toolbox, you can tilt the odds in your favor. Lynx is as much a tech company as it is a financial firm, and research is a team effort that utilizes diverse backgrounds and competences. As a researcher, you employ cutting-edge technology and have access to massive computing power right from your office chair.

Hannes Meier

Principal Quantitative Researcher
About Lynx Asset Management
Lynx Asset Management was founded in Stockholm in 1999. Our goal is to provide clients with high risk-adjusted returns using systematic investment strategies, developed through scientific methods utilizing data, analysis and technology.
Already working at Lynx Asset Management?
Let's recruit together and find your next colleague.